April Program: Seed Propagation Workshop or "Don't Look Now, They're Propagating"
Be ready to get your hands dirty this is member participation. John and Marquita will be demonstrating different methods of seed propagation and then it's your turn. It's a great way to build your collection in a short amount of time and have fun doing it. During this time of year many of your plants may have flowered and some may have produced seeds. Feel free to bring those seeds to the workshop. We will also be providing a wide variety of seeds for you to try. This is member participation so please bring your questions, tips, suggestions and most important your sense of humor.
Marquita Ellias Bio
Marquita is a member of CSSA, past Vice-President of LACSS and currently the Vice-President of CCSS. As a California native, born in Anaheim, she received her degree in Civil Engineering from Loyola Marymount University and also attended Scripps Institute of Oceanography. She worked as a Registered Civil Engineer for over 20 years with a portion of that time spent underwater as a hardhat diver. She spends her time hiking, mountain biking and volunteering at the Huntington Botanical Garden Seed Bank. She loves to work with seeds and has been doing so since she can remember; remembering the thrill of receiving the Burpee Catalog each spring.
John Martinez Bio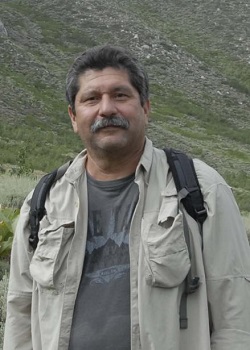 John lives in Moorpark with his wife Linda and has recently retired from the Los Angeles Fire Department after thirty five years of service. He is a member of the Los Angeles CSS, San Gabriel Valley CSS, San Fernando Bromeliad Society and previously volunteered at the Huntington Botanical Garden. He has a deep fondness of nature and has been growing cactus and succulents most of his adult life. Over the past seven year he has been very fortunate to share growing grounds with three very experienced growers of cactus, succulents and other exotics. Aside from maintaining his plant collection, his time is divided between gardening, golf, photography, occasional fly fishing, and grandchildren. As a native of Southern California, he attended California State University Northridge where he received a Bachelor's Degree in Art.